TL Sea Diving
A Dive Center for Your Needs
Welcome to our dive center!
TL SEA DIVING is a PADI certified 5-star instructional facility. We offer a wide variety of services including Dive Certification Training, Specialty and Professional Certifications, Equipment Sales, Equipment Repair, Dive Tours and Travel Packages, Air Fills, Club Membership and much more!
As we offer a wide variety of services related to Scuba diving, we want you to know we are well-qualified to teach, service your equipment, lead you diving, show you some great images, provide you with great gear and have FUN!
Within our staff we have a vast amount of experience. Whether it is about a gear package, your local dive or moving to the professional dive ranks, feel free to contact us! Schedule a consultation today to begin your journey on the path that is right for you and…
"We'll Change Your Life!"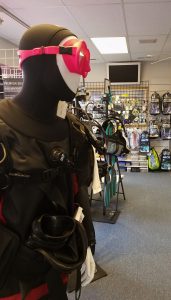 Our Services
A Little Something for Everyone
TL Sea Diving offers a wide variety of scuba diving-related services to meet your needs. If you need a service that isn't listed here, please feel free to contact us. We've worked on a variety of unique projects.